Engineered to Your Specifications for Safe and Secure Transportation
High-Quality and Cheap Trailers Manufacturers in Melbourne
Customline Trailers is one of the leading and most prominent trailer manufacturers in Victoria.We offer an array of trailers across Australia, manufactured using modern technology and equipment. With state-of-the-art facility and the latest technology used in the manufacturing process, we assure that our trailers are long-lasting.
Some reasons we are the trusted trailer manufacturers in Melbourne and Victoria:
Sourcing raw materials from reputed companies to ensure the safety and reliability of the trailers
Using advanced designing software to manufacture the trailers
CNC laser machines are used for cutting the metal accurately and without error
Providing 3D drawings to tradespeople to conduct the fabrication process
Australian quality standards are maintained throughout the manufacturing process of the trailers in Melbourne
Apart from manufacturing the trailers as per the standard size and design, the trailers can be customised according to the client's specifications. Our job is not concluded with just building trailers – we repair and service trailers too. Customline Trailers in Melbourne and Victoria has an extensive range of new as well as used trailers for our clients to choose from.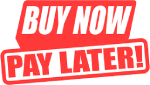 Customised Trailers at An Affordable Price in Melbourne
Customline Trailers have years of expertise in the trailer manufacturing industry. You can buy cheap trailers of top-notch quality that is value worth your money. The fabrication process is carried out by our tradespeople with the help of 3D drawings. While Customising a trailer, 3D designing software is used to design the trailer. Our designs are innovative and tailormade to create a unique trailer according to the client's specifications. Customline Trailers is here to assist you with any potential trailer problems. Some trailers we sell are car trailers, galvanized trailers, motorbike trailers, lawn mowing trailers, and box trailers. We also offer machinery trailers, flat top trailers, plant machinery trailers, tandem trailers, and a lot more. Our professionally trained engineers work down to the wire to make the perfect customised trailer for you. If you've got a potential trailer problem that needs an immediate solution, we have you covered. Nothing is more satisfying for us than finding the best design and manufacturing process to suit your requirements. Customer satisfaction is our priority, which is why we have never failed to receive the innovative design that we offer at Customline Trailers.
Contact the Best and Most Affordable Trailer Manufacturers in Melbourne and Victoria
At Customline Trailers, we offer a cost-effective solution if you are in search of cheap trailer manufacturers in Melbourne and across Victoria. Contact us on 0488 950 598 or 03 9401 4525 to get your free, no-obligation quote today!